"Gather Together in Their Name" by JungWoong Kim with Shavon Norris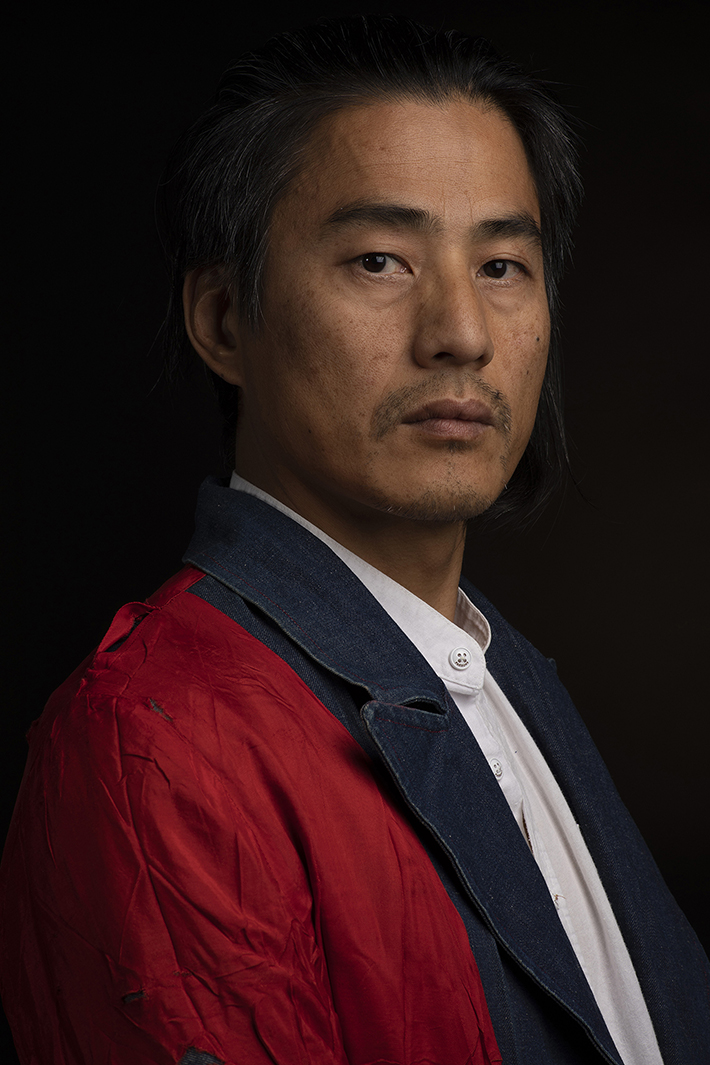 Gather Together in Their Name is a community-based project that involves community dialog and collective remembrance, community-informed art-making, family and community archiving, and interactive/immersive art sharing. The project pays homage to the importance of memorial rituals and traditions to community identity and connectivity.
There are four interlocking goals for this work:
Explore the impact of the COVID pandemic on memorial rituals and traditions, especially in communities that have suffered the greatest losses due to and during the COVID crisis;
Reflect on the role that memorial customs play in communicating community values, transferring traditions, and sustaining connections, and what the upending of those customs by health and safety restrictions, personal hardship and other factors has meant for community cohesion;
Create interactive and performance-based memorials for ancestors that communities/neighborhoods elect to honor, such ancestors having been chosen through an arts-driven, collective dialog process; and
Share artistic memorials within and across communities/neighborhoods as means of reducing dehumanization and bias, and building empathy across racial, ethnic, language, religious, and other divisions.
The structure of the project is a cluster of intentional gatherings. At the first level of gathering, an organization within each of 3 neighborhoods or communities would serve as a hub for community conversations/engagements——the organization might be a school, community center, senior center, church, library, or community-based arts organization. Community hubs will be recruited and selected for their ability to contribute to the racial/ethnic/gender/generational diversity of the participants in the project, and for their willingness and capacity to work with artists to create intentional spaces for sensitive and caring dialog. From the start, it will be important to be able to explain the engagement process and suggest the range of possibilities for the form of the memorials. Examples, such as memorial projects referenced in this proposal, will invite imaginative thinking about the forms that memorials might take. At the same time, we aim to honor participants' sense of tradition and custom.
Each hub, in collaboration with project artists, will host and facilitate a constructed process (e.g. story circles, movement workshops, theater techniques) for bringing community members together (live or virtually) to remember recently-departed ancestor(s), and select respected ancestors to be honored with customized material and performance-based memorials created with/by project artists. The process will focus on identifying the values that are important to the neighborhood/community and how the ancestor(s) selected for tribute represent those values and community identities. Project artists will be responsible for guiding the process at the participating neighborhood hubs. To build on community remembrances, a researcher might dig up history and additional information about customs, places, or people that emerge in the community conversations.  
A second level of gathering involves collecting and assembling artifacts of the lives and community connections that emerge from the first level of gatherings. For each person/group to be honored, there will be an archiving process to collect stories, photos, objects, embodied remembrances and other representations of the ancestor's significance to that neighborhood/community. A multi-disciplinary team of 2-4 artists, will work with community advisers to devise or fabricate an appropriate and distinctive memorial for each neighborhood ancestor or ancestral group. The memorial may be material (e.g., quilt, collage, portrait, photo exhibit), performance-based (e.g., processional, song, spoken word, storytelling, dance), or combinations. The memorials will be informed by traditions and rituals of the particular communities. Each hub organization will work with the artists to determine how the memorial will be shared with/by community members.
The third level of gathering involves bringing the 3 community memorial processes together to share the celebration of their ancestors, and the community values and traditions that are represented in the memorials. By bringing together diverse communities to share their grieving and celebration of respected ancestors, we hope to plant some seeds of understanding, compassion and empathy across racial/ethnic/other divisions. This event is planned to occur at the headquarters of project's organizational partner Asian Arts Initiative, which is centrally located and has capacity to accommodate public gatherings. Final decision making on the location of the culminating event will depend on the needs of the involved communities. The primary participants in the culminating gathering will be members of the three engaged communities. Should those communities choose, and health/safety conditions allow, the event might be open to a broader public.
Community dialog, archiving, creative processes, and memorial events will be thoroughly documented. Resources permitting, the documentation will be edited for sharing with community hubs and members, and potentially to broader audiences.
We envision this project to be a potential prototype for a process of community engagement that can be refined, replicated, and adapted for different configurations and numbers of communities and for changing social conditions. This project is inspired and informed by other community-based memorial projects, including the Lived Lives Project, https://www.livedlivesproject.com, that memorialized young people lost to suicide in Ireland, and The Witness Blanket, http://witnessblanket.ca, a national monument to recognize the atrocities of the Indian residential schools in Canada. In addition to these specific examples, we are inspired by a set of tenets/beliefs/goals framed by ds4si, the Design Studio for Social Intervention, for its festival project inPUBLIC:
Holding space for collective healing: recognizing and acknowledging that we are in multiple on-going pandemics, and that we have primarily been offered individuation and isolation
Centering BIPOC artists and embodying spatial justice: the rights of BIPOC communities to be, thrive, express and connect
Understanding and challenging the politics of aesthetics—from who gets to design our public spaces to what and who is condemned or condoned within them
Creating "contact zones" that bring communities together across culture, age, sexuality, artistic practice, neighborhood, reasons for being….
Modeling public-making– the collective creation and activation of public spaces for interaction and belonging
Radical welcoming, on-going invitation and porousness: inviting people to participate in a variety of ways, every step of the way
We aim to make these tenets our touchstones as we move with curiosity and humility through this project.