Idea: 
VR experience of bungee jumping and being the only Asian kid in a super white elementary school

Primary artistic medium:
media arts
Biography
My irrational level of desire to stay in the States comes from my childhood experience. I was sent to California as a nine-year-old girl for a year to "learn English." At that time, it was a big trend for Korean parents to send their kids to English-speaking countries, and my parents had the money. When I arrived at a distant relative's place in Anaheim Hills, California, I barely knew basic grammar and vocabulary; I remember not speaking at all for the first semester at Eastside Christian Schools. In the music class, we were taught the Hallelujah Chorus from Handel's Messiah. I remember pretending to sing. This experience of being displaced at an early age has engraved a crooked sense of American dream in me. Being American was always something unachievable, thus desirable.
I will be re-visiting my memories, by going to Los Angeles Koreatown and Anaheim Hills. I am communicating with Eastside Christian Schools in Fullerton if I could arrange a time to visit. The school used to be a very white school 20 years ago—I was the only Asian girl in Mrs. Grubb's class—but has become mostly East American populated elementary school over time. I am also planning to go to the Sunday 11a.m. service at East Sarang Community Church, which I attended every week as adults who took care of me were devout Christians.
I will visit Korean American National Museum, Korean Culture Center, Chinese Historical Society of Southern California, and Japanese American National Museum, in order to learn in depth about East Asian immigrants' history. The highlight of the trip would be bungee jumping, since it is easier and faster to get the training needed for bungee jumping in California than in Pennsylvania. I am interested in suspension, being in a limbo, the elongation of time at the moment of helplessness, and bouncing back up.
Project Description
I am working on a series of work, titled "Bad English Good (American)". I have the first iteration of work, which is a two-channel video: (https://vimeo.com/692426293) (password to access the video is 404, just the three numbers.) Second iteration of the series would be an immersive installation work that recreates the experience of bungee jumping.
I will build an immersive VR experience, using Unity Game Engine, based on 360 degree video of myself bungee jumping off a bridge in California. I already have a modest travel grant to purchase the 360 camera and to do the bungee jumping, and I would like to get the extra $1,000 from ArtisPhl for public screening of my work. I am building a VR simulation that puts the viewer in the person bungee jumping in suspension, falling while being in a limbo, and bouncing back up multiple times. I am going to project 3D modeled and animated characters on top of the 360 footage. I would like to either use a gallery space to do projection mapping to 3 or 4 walls or have a VR headset for the viewers to try on.
My goal isn't to talk "about" the immigrant experience, for not only I do not feel like I fully belong in the community but also everyone's experience is so different. Rather, I'm trying to talk "around" the first-generation immigrant experience by being highly personal: I would like to talk about being sent to a foreign country with no agency as a child, and being the only Asian girl in a white elementary school.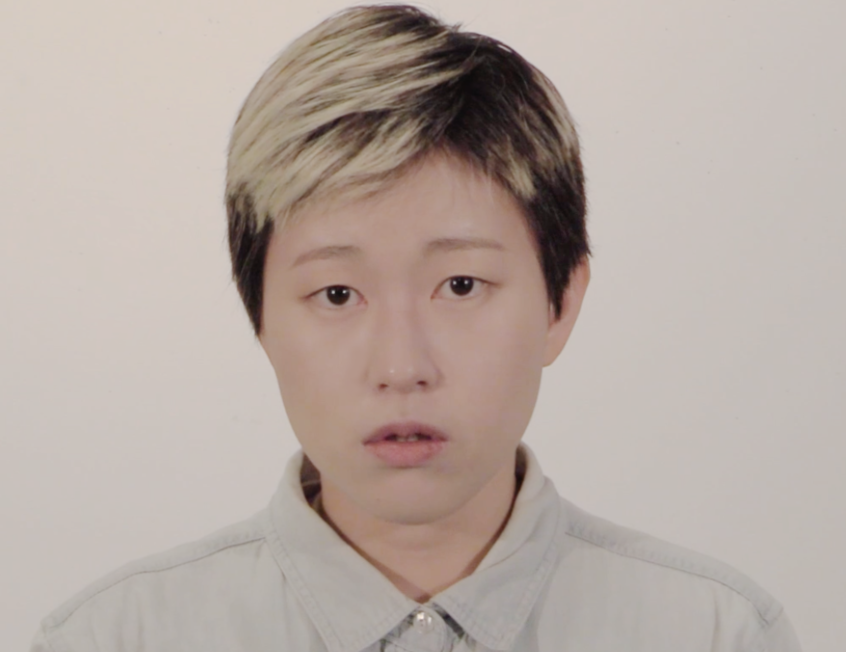 View video – password 404