"Along the 23" by Christina Maria Castro-Tauser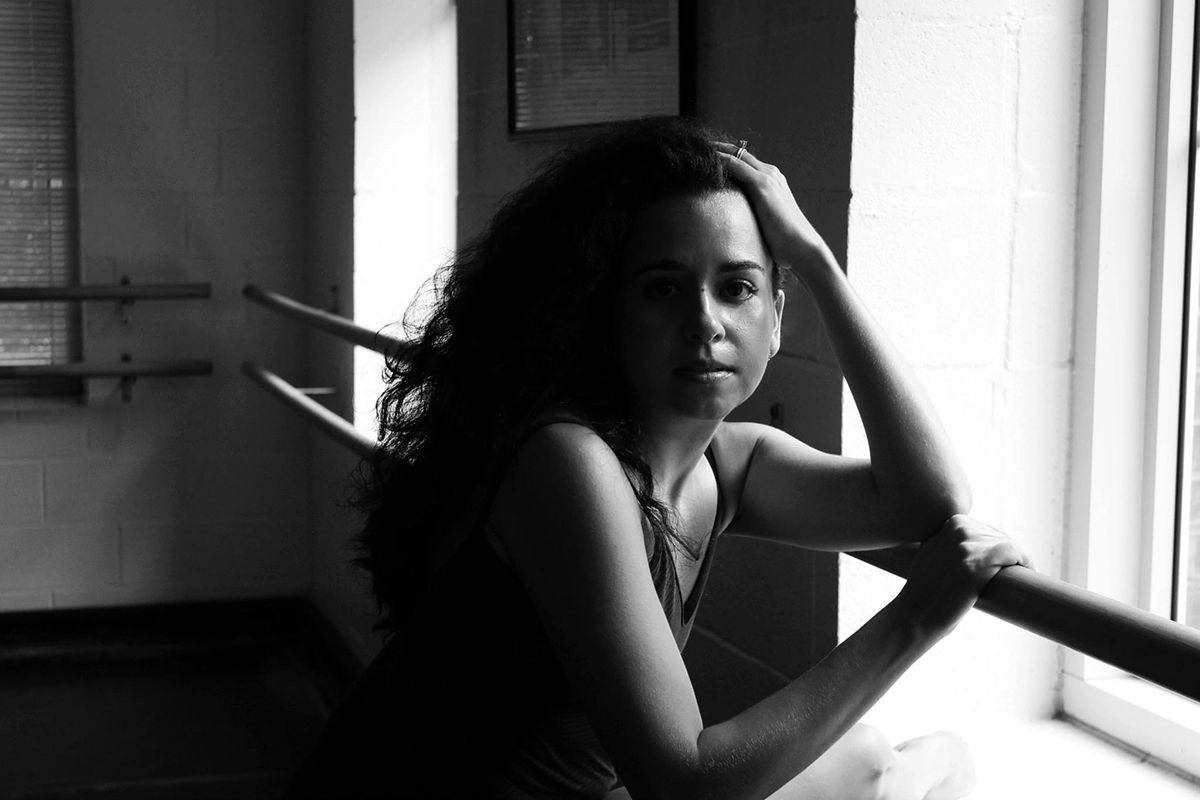 UPDATE
The goal of ARTisPHL artist Christina Maria Castro-Tauser "Along the 23" project was to enhance through art the communal experience of riding public transportation and how it connects people. The project consisted of 16 original works of art composed via visual artworks and dance videos. "Along the 23" was physically displayed in bus shelters along SEPTA's route 23 this past April and May. The works celebrate the neighborhoods along the route through dance, music, and visual art while inviting further engagement with those communities.
Website:  Along the 23
Instagram: @expansions_contemporary_dance
CONCEPT
How many communities do you belong to? What defines community? How can we connect and share common goals among multiple communities? These are questions I ask when creating dance. My creative process crosses barriers, finding universal themes, shared spaces, and common interest across multiple communities. My choreography incorporates people of different ages, backgrounds, races, sexualities, and genders. The intersectionality of the culture, race, and gender of those with whom I create and the intersectionality and possibilities of public spaces all have a significant impact on my work. I am a Latinx mother, daughter of two immigrants, resident of Philadelphia's Mt. Airy neighborhood, a classically trained ballet dancer, choreographer of classical and contemporary dance, dance educator, and arts administrator working in the North Philadelphia, Fairhill, Kensington, Germantown, and Mt. Airy neighborhoods—all on SEPTA's bus route 23. Just as I intersect multiple communities in my life and work, this bus route, which I ride almost daily, is a public space of intersectionality. The 23, which historically bisected the city from the southeast to northwest, traverses multiple neighborhoods from Center to Chestnut Hill. Yet while the route of the 23 bus represents a kaleidoscope of neighborhoods, there are common threads that connect these neighborhoods.
Interacting with art can enhance lives and create new understanding and appreciation of differences and commonalities. One way to provide such experiences is by situating art in public spaces—which also informs the art created—and including the community in creating the art.
Since moving to Philadelphia in 2015, I have placed works for my dance company, Expansions Contemporary Dance Ensemble, in multiple public places around the city, from the Schuylkill River to Jody Pinto's Fingerspan Bridge in the Wissahickon. For Connecting the Distance, a work featured in the 2020 Fringe Festival, I brought live and virtual dance to 11 locations in Mt. Airy, Norris Square, and Fairhill through the technology of active QR codes on posters placed in the neighborhoods and a project-specific map for a self-guided walking tour—all promoted through social media marketing.
My goal for "Along the 23" is to enhance through art the communal experience of riding public transportation and to engage people in exploring their own communities and others as they interact with dance, music, and visual art in the course of their daily lives. "Along the 23" will also invite new interest and people to the multiple public spaces in these communities. I believe that the message and purpose of this project are timeless, but it is also timely as people emerge from the extended period of limited contact during the pandemic and with increased awareness fostered by events and movements such as Black Lives Matter. The project consists of 16 original works of art: eight original visual artworks and eight 2- to 4- minute dance videos (with music). The eight artworks will be reproduced for public display on bus shelters along the route of SEPTA bus 23, each on a different shelter. A QR code on every display will access all eight dance videos. The QR codes (which are accessible to the blind/visually impaired through navigation apps) will also include access to a project map and link to the project website.
"Along the 23" builds on and expands core elements of my practice: site-specific dance; dance  made with professional dancers and community members; dance on film; and co-created  dance, music, and art. Six of the eight artworks will be commissioned from established and  emerging Philadelphia artists and two will be created through "art jams" for community  members. Three of the eight dance videos will be created via community "dance jams." We will shoot all of the dance videos outdoors along the bus route. The project website and social media campaign will invite people to create and share their own art and dance along the 23.  I am committed to making this project—the artistic expressions displayed in public, the videos, and the dissemination of the product—as accessible as possible, ensuring that participation in and access to this content is equitable across communities and abilities.
Through community-created, publicly accessible dance, music, and visual art, "Along the 23" will celebrate the many rhythms of the communities, from salsa in Fairhill to contemporary improvisation in Mt Airy; tell stories of people and neighborhoods through visual art displayed as interactive public art along the bus route; and invite people to explore movement and community, and, more importantly, create their own.
LOCATION
"Along the 23" will be physically located in bus shelters along SEPTA's route 23, from 12th and Market Streets to Germantown Avenue and Sedgwick Street from April 4 to May 16, 2022 (with the possibility of an additional two weeks of display, free, if the space is available). An outward-facing panel of eight of the 14 the bus shelters along the route will display a reproduction (68.5" x 47.5") of an original artwork commissioned for the project, visible to riders, pedestrians, motorists, and cyclists. Additionally, some 200 project posters will be displayed in the storefronts of businesses and organizations along the length of the route, from Center City to Chestnut Hill. Each artwork displayed and the project poster will include, via QR code, a link to the eight 2- to 4-minute dance videos with music, images of the artworks, and a project map to follow as a self-guided bus/walking tour that invites engagement with the neighborhoods. The works will both celebrate the neighborhoods and invite virtual (or actual) exploration of the neighborhoods along the route. (See dance while enjoying the local smells, tastes, and sounds unique to different stops along the bus route. Catch a cheesesteak at Max's while watching dance from the QR code at the Broad and Erie stop. At Germantown Avenue and Church Street, enjoy a cup of coffee from Uncle Bobbie's Coffee & Books and then find the dance video featuring ballet dancers with the nearby Ballet Exchange. In Fairhill, enjoy Puerto Rican pastelillos while listening to the sounds of bomba and experiencing work of community artists from Taller Puertorriqueño.) Further, the project will also invite community engagement in creating content for the website and invite posting and sharing via social media. We will also reach out to community organizations to organize and host live dance and art celebrations along the 23 bus route.